Boeing Military Airplane Company
Meeting Burt Rutan
Early in my career, while working at the "home group" for the fourth year doing mostly grunt work, I heard that some of the special projects were dealing with canard configurations and having some challenges. At the time, Burt Rutan was just leaving Beechcraft as a Vice President, having come on board for the Beech Starship project. He was still active with the company he founded, Scaled Composites Inc. Burt was also near flight test for the Voyager aircraft, which would go on to the first unrefueled flight around the world.
It occurred to me that Burt was a leading expert on canard aircraft and might have some time to consult at BMAC. BMAC had a series of noontime lectures, called appropriately the "Hi-Noon Technical Seminars". Maybe Burt could come by, give a presentation, and maybe talk to BMAC executives about our needs and maybe strike up an arrangement.
So I called him at his office in the Mojave and invited him. After he agreed, I talked to the guy running the seminars, he seemed fairly excited. He handled the details.
Later, about a thousand engineers showed up for Burt's seminar. I got to go to lunch with the Vice President of Research at BMAC, the guy that put together the seminar, and Burt. It was a lot of fun. Burt and I talked aircraft configuration a bit, which was nice.
Flyer for Rutan Hi-Noon Technical Seminar
Lead Engineer Training
This material had a profound influence on my views of corporate organization, especially in large aircraft companies. The course taught me that engineers need to be aware of all the specialized departments of a manufacturing company, how they work together, and how projects are managed. Few engineers use all the tools of the trade, but it is necessary to know how they play together.
Since BMAC was mainly a military aircraft modification shop and sub-manufacturer for Boeing Commercial, some things are left out of this training. I was lucky to be involved in new business development and bid proposals, which is not covered in the class notes, for example.
This material is quite dated (but not when I got it!), nothing is competition sensitive. Notice how nice the artwork is, mostly done by hand. Nobody puts that level of detail in documents now, if they create a document for anything at all. Along that line, check out the last section of the training!
KC-135 Engine Failure Control
My early career at Boeing often involved taking on projects that went nowhere. Our staff was in dire situations several times thanks to a number of basic factors that had absolutely nothing to do with the engineering. Perhaps one day I'll write up how it is possible to take skilled people and suck all the motivation out of them. In the meantime, there is a fine book titled The Art of Demotivation which covers many common scenerios.
The first job that earned my reputation for rescuing the hopeless was the Offutt Air Force Base Conundrum. We had committed to deliver specialized flight planning charts that would allow the Air Force to fly the maximum loads out of the base on a runway that had a navigation antenna just off the uphill end near the runway centerline. Since the early KC-135 aircraft had frequently hit fences a half mile off the end of flat runways, and this antenna was 6 feet tall, this was a very special condition.
The engineer that had worked on this problem for over a year without resolution was leaving the company, so management tossed the hot potato to me. Skipping the gory details, I had to rewrite the tortured program he had created to analyze the problem, then discover why it would not produce an answer under some conditions. It turned out those conditions had two mathematical solutions, which is a tough thing for programs designed to find only one. I put in some logic to pick the "right" solution, solved the problem, and we did the first custom takeoff planning charts for the Air Force.
As things go, that was tough, then it got interesting. Another engineer that had the project to provide a manual of KC-135 engine-out flight characteristics was retiring. This was no simple job, as we had testing to do with a flight simulator and an experienced KC-135 pilot. I used the pilot to do reaction testing for inflight engine failures and engine failures at various points in the takeoff run. I also had to create a super-realistic KC-135 simulation program to do the things we could not do in the simulator. Including trim the aircraft and provide a "virtual pilot" to do various control inputs as the unpiloted simulations were run.
I compiled an enormous amount of data, then I got to write an instructional manual to teach KC-135 pilots how to deal with engine failures. And I also got to do all the figures, charts, and layout. I don't remember exactly how much time it took, perhaps a month or two. Here is a copy of some slides that were used in a presentation on the results of the study KC-135 Asymmetric Flight Characteristics.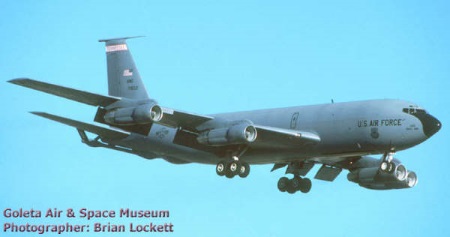 Navy Advanced Multi-Mission Sensor System
I worked in the Navy Preliminary Design group for several years. One of our main projects was an aircraft that could take several roles, providing a common airframe for carrier onboard delivery, sensor missions (including air traffic control), and anti-submarine warfare. Here is an early brochure on our AMSS project Here is some information on the GE36 and the AMSS concept.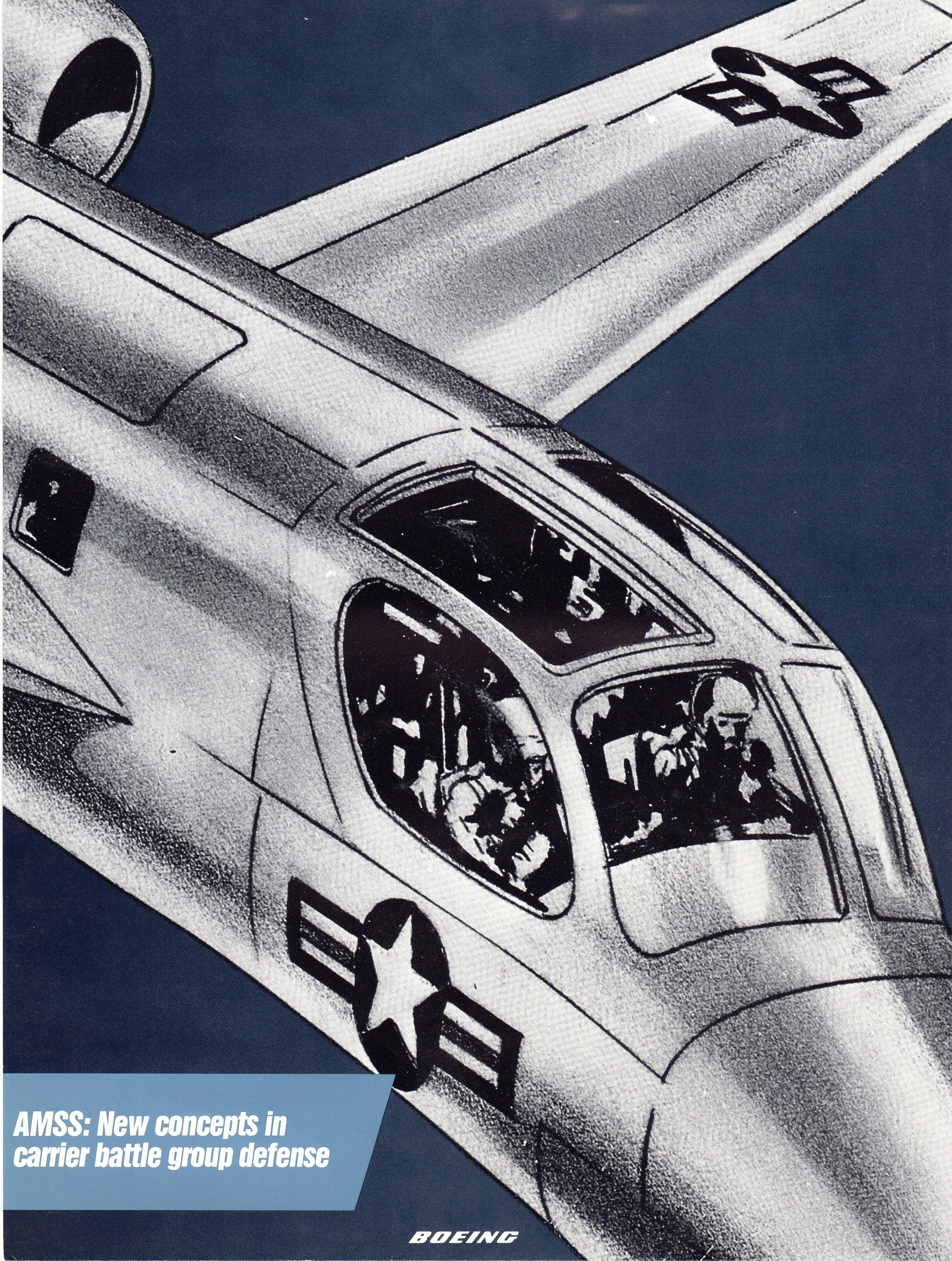 Boeing Seek Spinner
I can honestly say that I worked on some of the cutting edge drone technology while at Boeing. I was put in charge of vehicle launch dynamics for the seek spinner program. This involved several trips to Dugway Proving Ground to rocket launch full-size inert vehicles. I supervised test engineers to collect high speed film of the launch from about a dozen vantage points. After they developed the film and shipped it to me, I took position data from the film, compensated for lens distortion, ran the numbers through a sophisticated formula I developed, and extracted 6DOF position, velocity, and acceleration information.
I also did statistical reliability estimates for the project. So remember, if you are the only engineer that has taken graduate level statistics, you may be stuck with a lot of fun number crunching and pulling various estimates out of thin air. No pressure.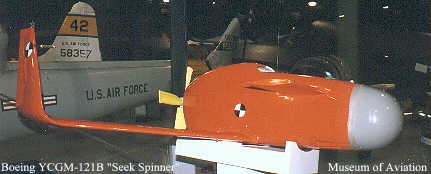 Northrop Tacit Rainbow
It might seem odd to work for a drone competitor, but Northrop was qualifying the Tacit Rainbow vehicle for the B-52. so they needed a team of B-52 specialists to conduct weapon separation testing with the Boeing B-52 wind tunnel model at Calspan in Buffalo, New York. so that meant a few months on station at the wind tunnel with the fine folks from Northrop.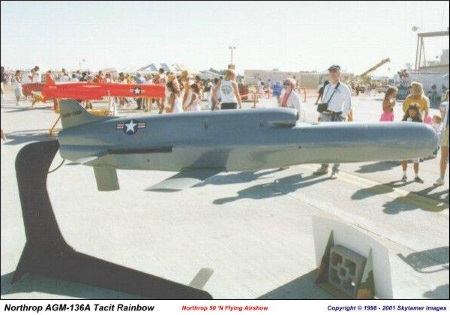 Boeing 7J7 Commercial Airliner
Since I was working on the AMSS project, which was strongly pursuing vehicle configurations with GE36 UDF (Un-Ducted Fan) engines, and I had some propeller theory experience (see my Science Fair project!), I was appointed to go work on the Boeing 7J7 program in Seattle for a couple of long tours (several months each). The 7J7 program, a partnership with the Japenese, would build a commercial airliner a bit larger than a DC-9 with the GE36 UDF engines at the tail. When I joined the program, it was well staffed up and had done a lot of wind tunnel work, my job was to support wind tunnel testing with GE36 simulators, incredible replicas of the engines with 200 HP air turbines and 12 inch span on the two-rotor fan blades. You could easily pick up one of these tech wonders in one hand. Each row of blades was instrumented for thrust, torque, and RPM. My training with the 7J7 program would help us on the AMSS project going forward.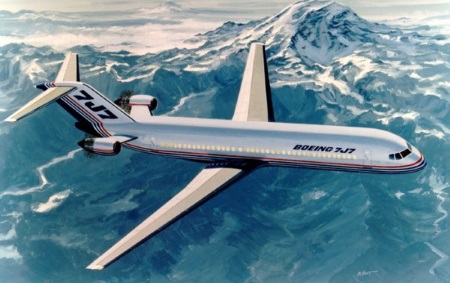 Stratospheric Observatory For Infrared Astronomy (SOFIA)
While at Boeing, I got to work on an extreme 747SP modification to carry a large infrared telescope. We were concerned with the large open cavity required because there is no suitable material to build an infrared-transmissible window for this application. Would the airflow tear apart the plane? Would disturbances in the trans-sonic flow distort the vision of the telescope. Was it possible to make the flow over the cavity uniform and non-turbulent? I also worked with a mechanical engineer that was creating new concepts for handling the aperture door. Eventually Boeing lost the contract, someone else installed the telescope in a 747, and the telescope is flying around today taking great pictures of the sky.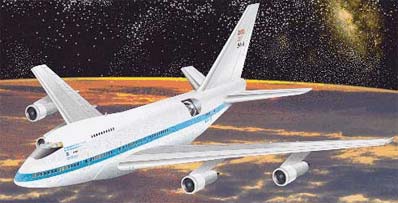 Long Range Air ASW-Capable Aircraft (LRAACA)
Otherwise known as the P-7, this aircraft proposal would have provided a Boeing 757 conversion to the Navy, mainly for marine patrol and anti-submarine duty. It would have replaced the aging, propeller-driven P-3 Orion built by Lockheed. I was a key part of a really large team, starting out in a secure room of a multi-story office building. Boeing had leased the entire West Wichita building for the proposal team. My group on the team was very small and select. My job was to take all available information on our competitors and synthesize their proposal's vehicle configurations and the performance of their aircraft. I also had to take our proposal and thoroughly understand its performance.
As the proposal effort proceeded, I was appointed editor for three of the proposal volumes. I also provided performance data on our vehicle to the system analysts and coordinated with the Seattle performance team. I worked as much as 70 hours a week and loved it. Unfortunately, Lockheed won the contract. Several years later, they had to admit their proposed aircraft could not be built and defaulted on the contract. They had spent $300 million from the Pentagon before admitting what I already knew.
One last thing. Boeing eventually bid the same missions with a modified B737 and won the P-7 contract. The aircraft is now operational.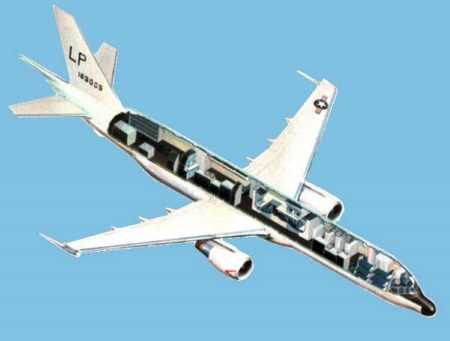 Technology Timing
One of the peculiar things about Boeing is the fact that there were two engineer unions, one in Seattle and one in Wichita. I was honored to be selected for a joint committee on workforce training for future technology needs. As part of that job, I reviewed a wide range of developing technologies and assessments. Now I live near the Oak Ridge Federal Reservation, where a lot of applied research goes on. And nearby Roane State Community College (in Oak Ridge) has just constructed a new building devoted to teaching advanced composites technology. It would be interesting to compare this technology timing assessment to the current views on that technology.
General Dynamics and Lockheed
When I went to work for General Dynamics in Fort Worth, it was the calling of an incredible opportunity. Even then, new aircraft development was rare. I was hired to work on a state-of-the-art stealth tactical aircraft for the Navy, the A-12. This sort of thing is the dream of every aerospace engineer. I worked in the Aerodynamic Stability and Control group while my clearance was processed. When I arrived on the project, it had some challenges and I was allowed to work on those along with one of the most distinguished engineers at General Dynamics, Tom P. I have to abbreviate his last name because I've forgotten how to spell it years ago. Tom had worked on the B-36, the B-57, the original F-16 design team, and many other projects. Here is a fact sheet on the A-12.
One of the challenges of the A-12 project was the vehicle was marginal in some performance requirements. Some of those parameters were estimated as meeting requirements by one engineering staff and missing requirements by a different engineering staff. It was determined that this inconsistency was a result of small differences in handling of the same basic characteristic data in the software used by the two staffs. This became very important to me later.
The A-12 project had other difficulties, the worst was running past deadlines and over budget. This deep black (secret) project was declassified to some extent so that Congress could give it more support. That's why I can talk about it now. There were also public legal issues with subcontractors.
The writing was on the wall. I asked to return to the "home group" and transition off the project. I got to do more leading edge work, managing the research budget for the staff. I started a Fighter Agility Working Group, which convened fighter pilots and engineers to share what was possible and what was needed. Here is a good text created for the Air Force Fighter Weapon School. And I started a pilot project to explore how to build a common software library for engineering analysis.
Eventually a committee was convened to recommend an official resolution for the "inconsistency problem." Around that time I began teaching a class to fellow engineers on C Programming. The first few pages of the MAD CAT recommendation is at the link below.
Some time after that report, I was offered a position at Gulfstream to help design and flight test the Gulfstream V business jet in Savannah, Georgia.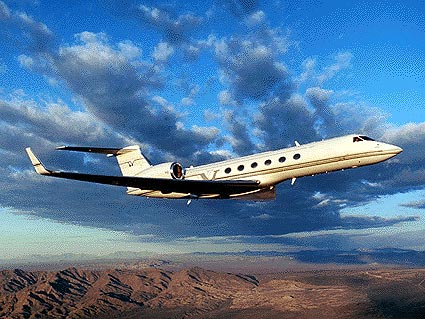 After I left General Dynamics (later Lockheed), some brilliant engineers put together the Generalized Engineering Methods and Data (GEMD) software routine library in about 60,000 lines of C code, which solved the "inconsistency problem." For some strange reason, they used the same name John Babb (the group manager) had picked for a pilot software library that I wrote before going to Gulfstream.
A few years later, I moved back to the Dallas/Fort Worth area and got hired as a consultant to support the GEMD library on two different engagements. By that time the software was heavily used for F-22 and F-35 engineering, was also used by British Aerospace, and ran on 9 different operating systems, including Windows and Unix. GEMD has lasted much longer than my jobs on aircraft projects.